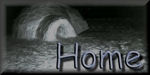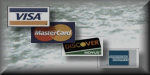 Business Hosting Packages
Overview
When your website doesn't respond instantly, a potential customer is likely to click on the back arrow and go to the next site. That won't happen when your site is hosted here.
The response your customer will get is as near instant as possible. We've gone to great lengths to make your customers experience as fast, reliable, and pleasant as possible.
Hosting packages include the functionality of a shell and virtual domain in a package. The included shell is provided for website development and administration. If you exceed the transfer quota, upgrade to an appropriate package is required.
Small
Rates In
US Dollars
One
Month
Three
Months
Six
Months
One
Year
Two
Years
Five
Years
Manual Pay
N/A
$16.95
$32.95
$57.95
$104.31
$231.80
Auto Pay
$4.95
$13.95
$26.95
$51.95
N/A
N/A
Disk Quota
200MB
200MB
200MB
200MB
200MB
200MB
Transfer Quota
10GB
10GB
10GB
10GB
10GB
10GB
Medium
Rates In
US Dollars
One
Month
Three
Months
Six
Months
One
Year
Two
Years
Five
Years
Manual Pay
N/A
$46.95
$84.95
$162.95
$293.31
$651.80
Auto Pay
$13.95
$40.95
$78.95
$155.95
N/A
N/A
Disk Quota
1GB
1GB
1GB
1GB
1GB
1GB
Transfer Quota
30GB
30GB
30GB
30GB
30GB
30GB
Large
Rates In
US Dollars
One
Month
Three
Months
Six
Months
One
Year
Two
Years
Five
Years
Manual Pay
$49.95
$139.95
$249.95
$499.95
$899.91
$1,999.80
Auto Pay
$43.95
$129.95
$239.95
$479.95
N/A
N/A
Disk Quota
100GB
100GB
100GB
100GB
100GB
100GB
Transfer Quota
None
None
None
None
None
None
Eskimo North • P.O. Box 55816 • Shoreline, WA 98155 • Tel: 206-812-0051 • Toll Free: 800-246-6874